Hi everyone,
Hope you had a great weekend. A lot of you really liked my shoulder stretches in my last email, so here's another great stretch for the low back and pelvis. This is my favorite stretch overall, period. It compliments what we do here when we adjust the low back and sacroiliac joint. The key to stretching is get the spine and pelvis moving with first with Chiropractic care, and once the joints are moving better, then you can help keep the joints moving with light stretching.

Piriformis stretch. Start off by lying on your back with your knees bent and your feet flat on the ground. Next, cross one leg over the other thigh. You will do both sides, so it doesn't matter which leg you start with. Now reach under the crossed leg and grab your tight close to the bent knee. Gently pull the thigh towards you, gently stretching the butt and hip area of the crossed leg.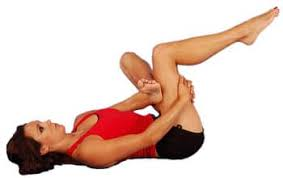 Pretty simple. Switch legs and do it again. You should hold for stretch for 20 – 30 seconds, and repeat a few times during the day.

Give it a try and with all stretches, go easy, no bouncing and do not continue if you feel pain. Let me know what you think, and as always give me a quick call/email for an appointment. We'll get you in and tuned up ASAP. Thanks and have a great day.

Your friend in health,

Dr. Steven T. Cass
CASS CHIROPRACTIC CENTER
763-444-1216
www.casschiro.com
Thank you for your referrals.